Blackburn
Building a new network
Overview
IX Wireless first launched its gigabit ready network in Blackburn.
Residents of Blackburn now have access to faster internet at an affordable price, with speeds up to 900Mb.
With the support of the local Council the wireless fibre rollout has been a huge success, paving the way for the IX Wireless gigabit network in other towns.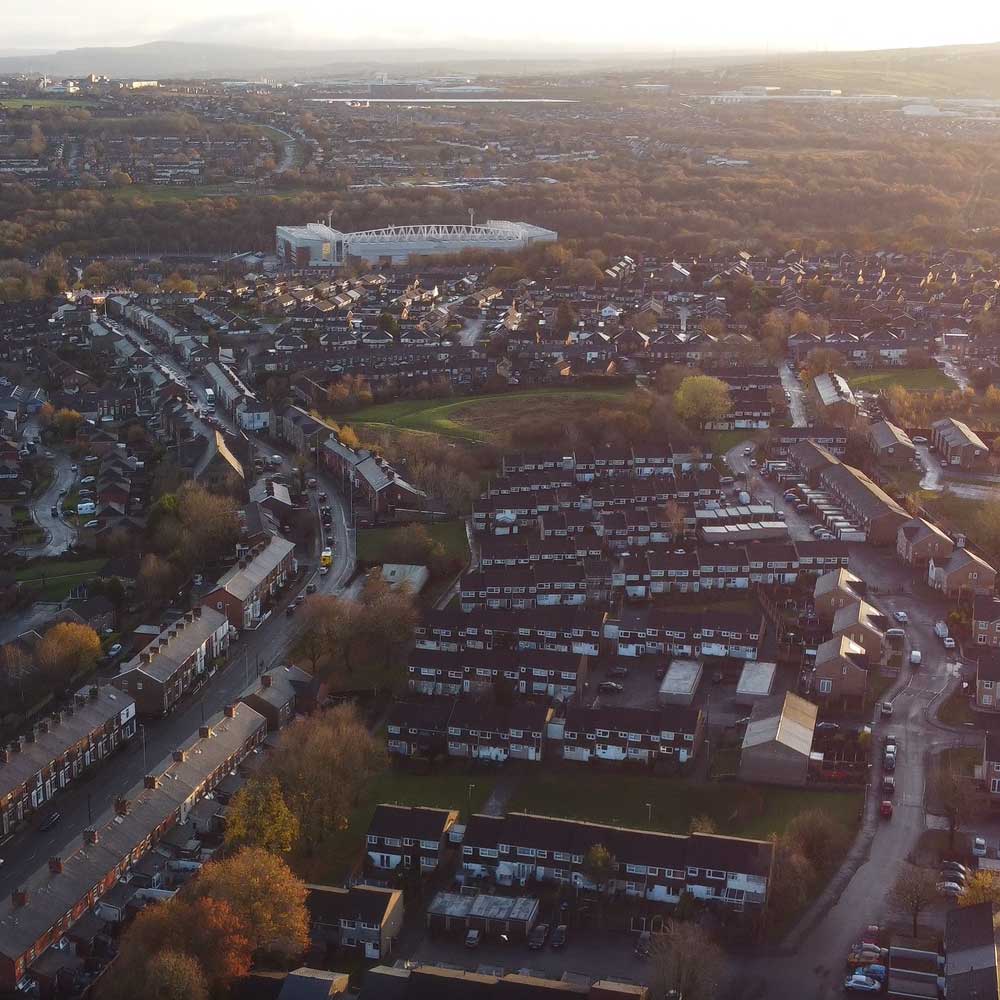 IX Wireless and digital inclusion
During his speech, Mr Dowden highlighted the importance of our Internet for Everyone campaign. The IX Wireless Internet for Everyone initiative donates 20% of our network to charities, schools, local authorities, and any other organisations in need, including churches and mosques.
"You are also giving back to communities you connect. 20% of your capacity is being given to social causes, including helping school children get online for free," said Mr Dowden.
"It really does show how much we can achieve when we bring together the power of private investments, government programmes, and close collaboration with local government."
Our Internet for Everyone campaign includes an ongoing partnership with Age UK Blackburn. Together, we're helping older people develop the digital skills to keep in touch with friends and family, shop, and use online health services.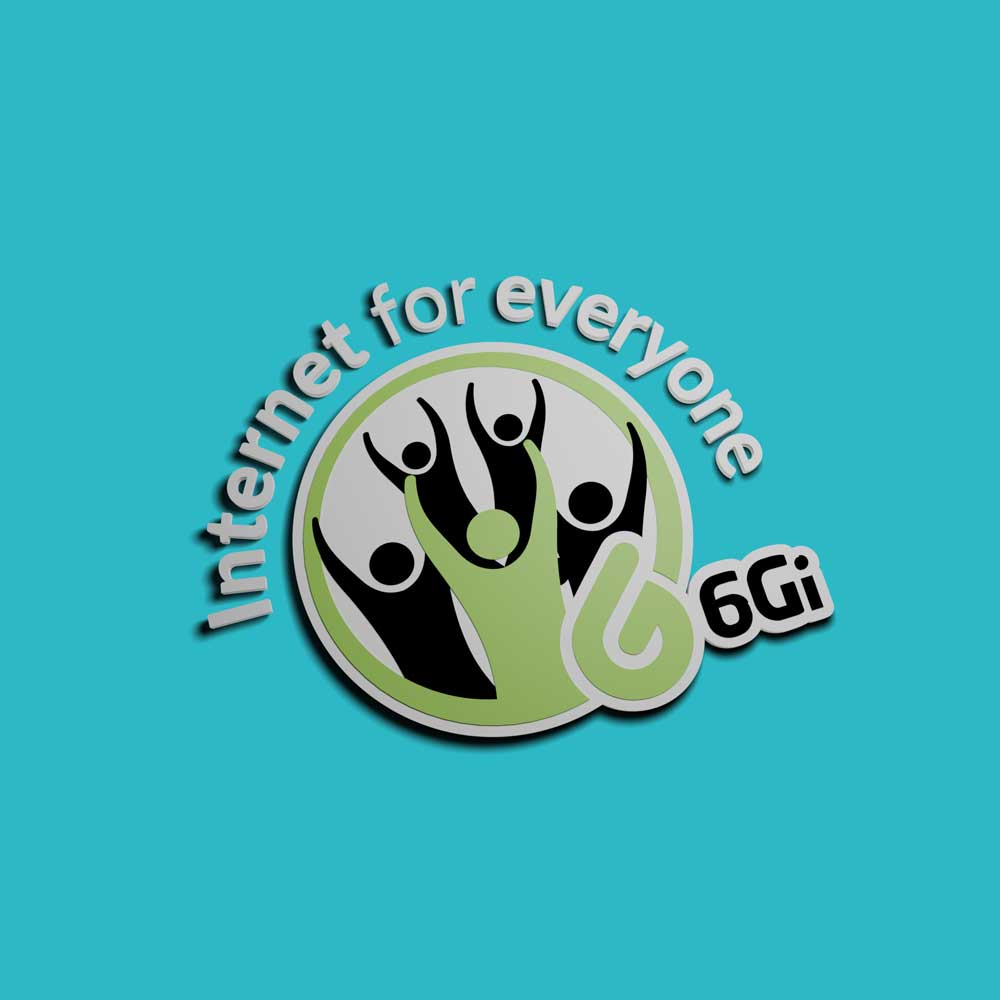 Planning considerations
Code powers from Ofcom give us permission to construct and maintain electronic communication networks and infrastructure on public highways.
Our code power licence is classed as a 'permitted developments' under Town and Country Planning legislation. So we don't have to apply for planning permission before beginning a new build.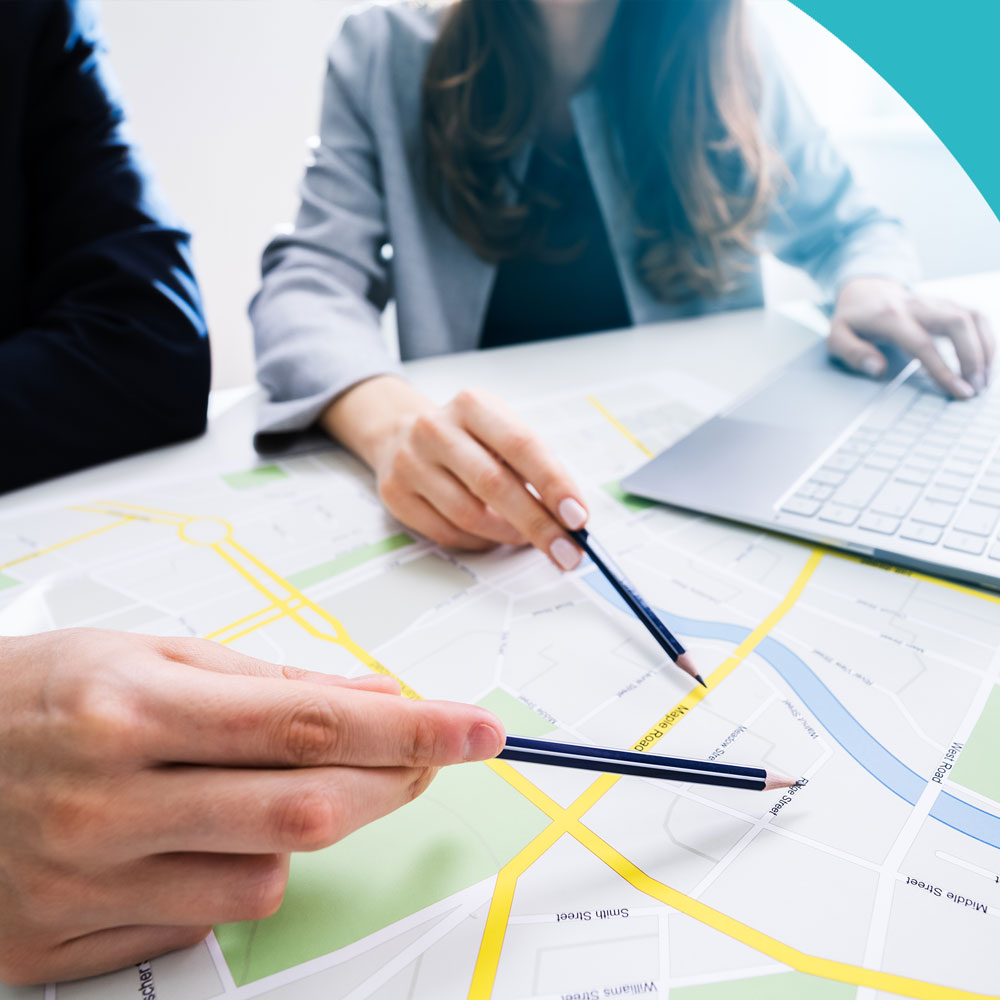 The IX Wireless network
Unlike traditional 'dig and cover' operators, IX Wireless uses a combination of fixed lines and our own telegraph pole infrastructure technology to deliver fast and reliable broadband speeds directly to residential and commercial premises at an affordable price.
Because our installations require minimal construction or excavation work, they don't negatively impact the local community or the residents' day-to-day lives. There are no road closures, traffic congestion, or noise pollution. The masts are designed to last up to 60 years, removing the need for disruptive maintenance work.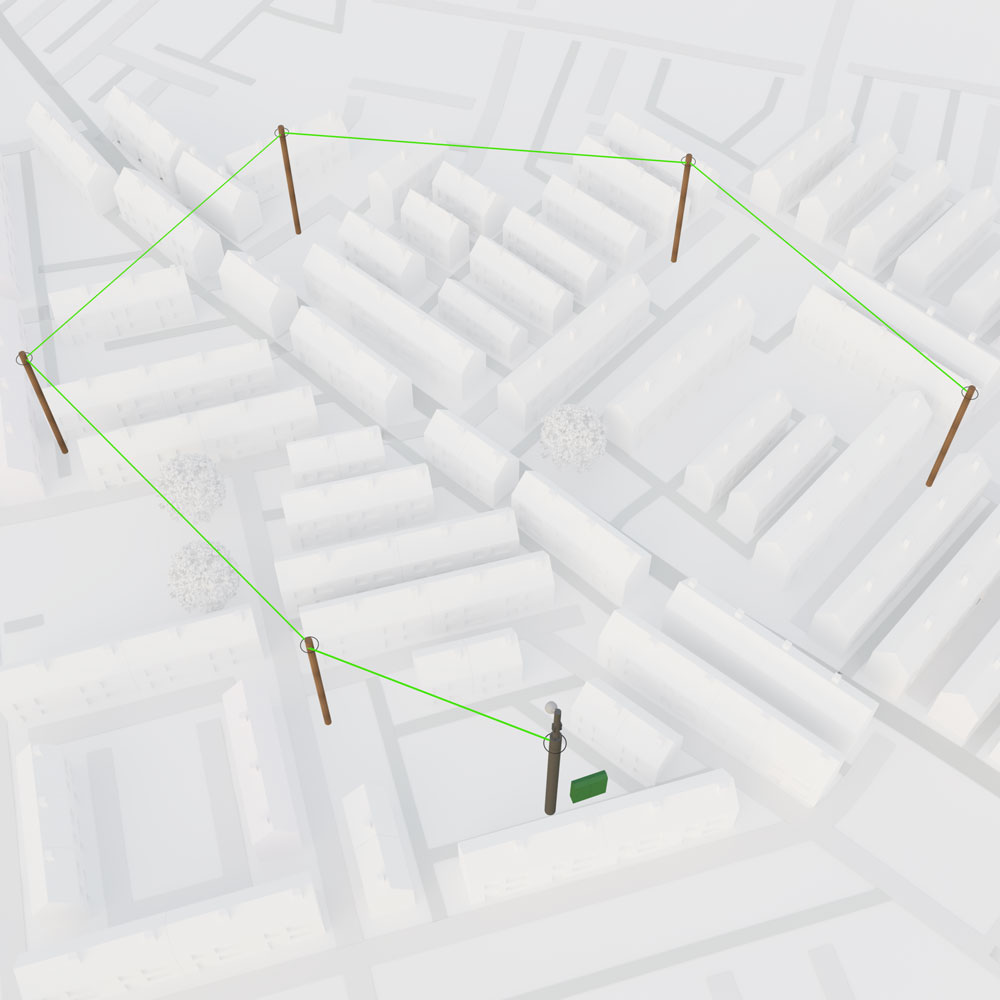 Communication strategy
We maintain an open and consistent communication strategy with the public during every stage of a network installation.
Our communication policy includes:
Keeping the local community informed on upcoming builds
Site notices no later than four weeks in advance where possible
Confirmed start date letters posted to local properties no later than ten days in advance where possible
And we always encourage community members to offer feedback or suggestions for improvement.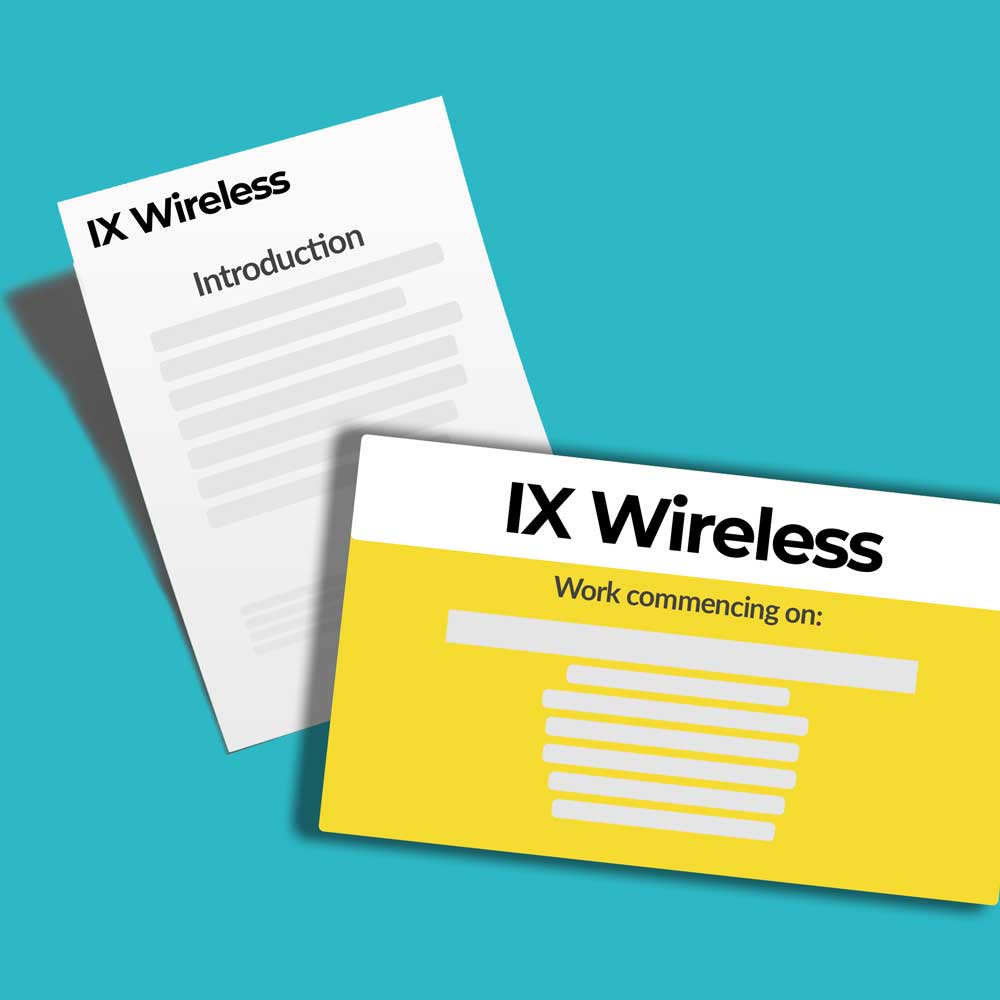 How the network delivers full fibre broadband
Our cabinets are directly linked to data centres, which sends fibre to the cabinet.
Our telegraph poles then carry fibre cables overhead from the cabinet to our transmitter (broadcasting mast).
The fibre signal is then sent wirelessly from the transmitter to a small receiver fitted to the property.
The transmitter is cabled directly to the router, delivering fibre speeds to the router.
Streetpoles Installed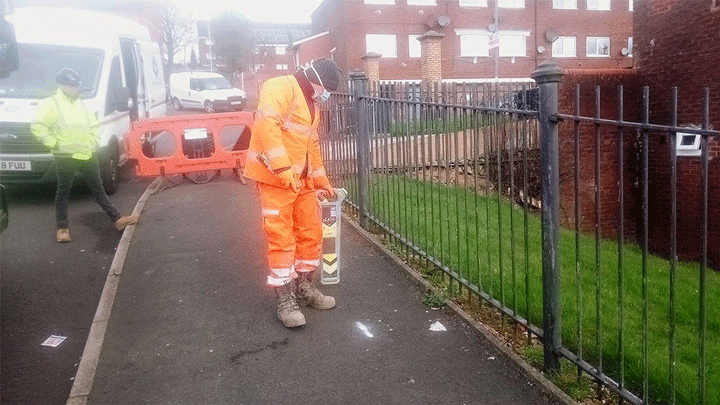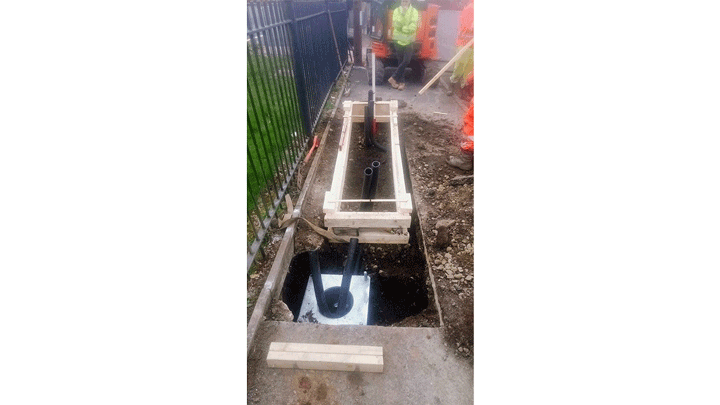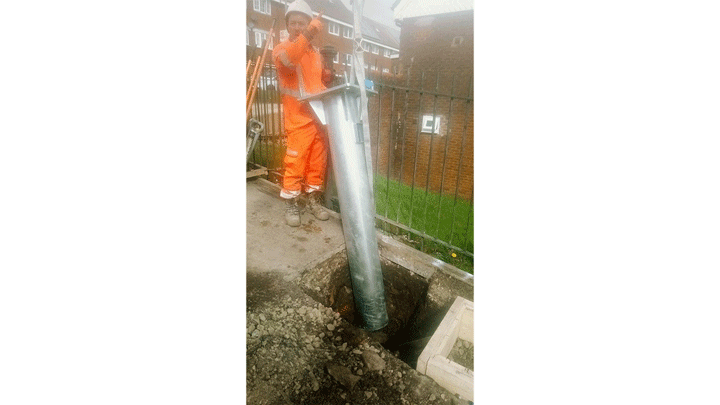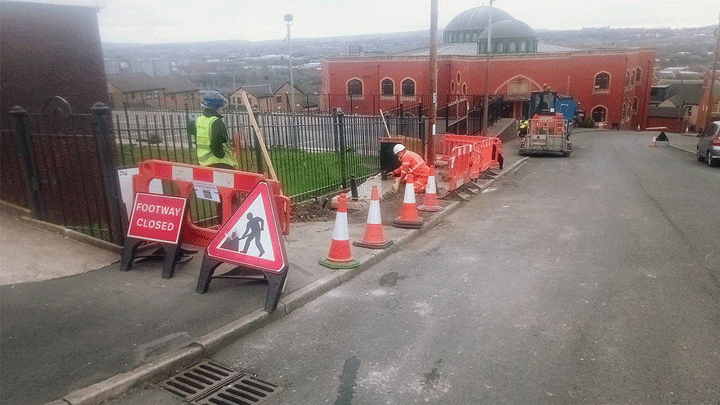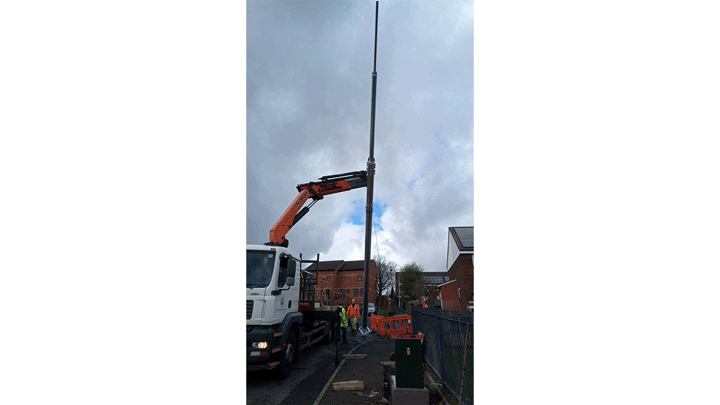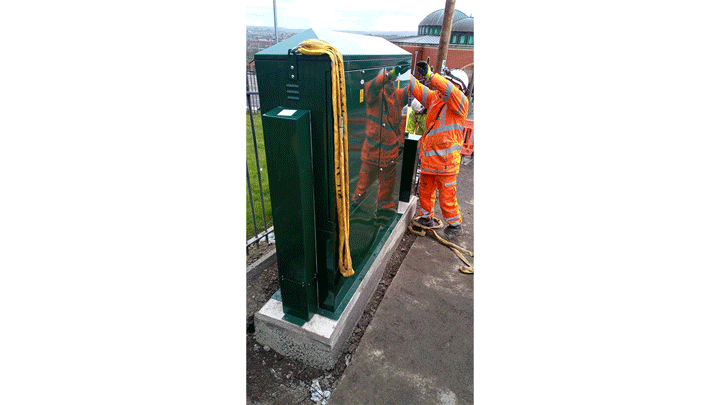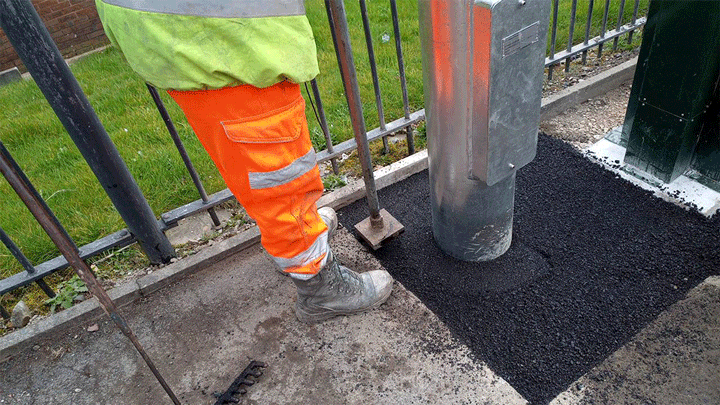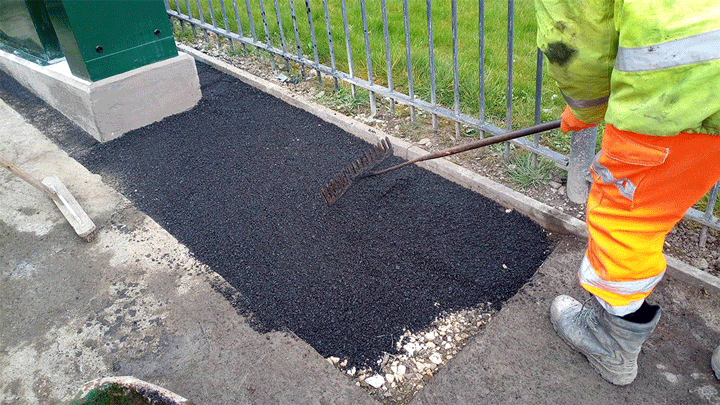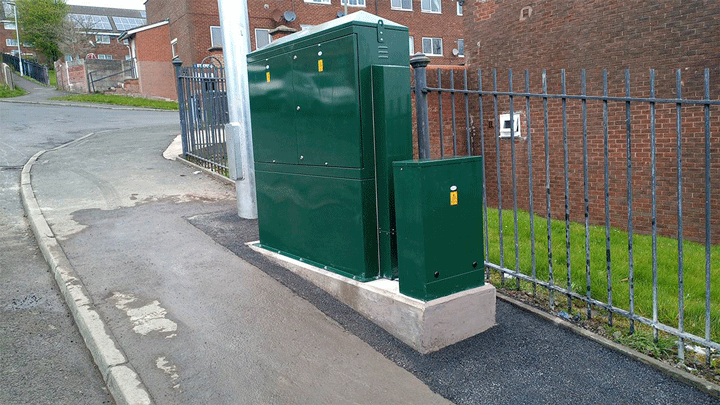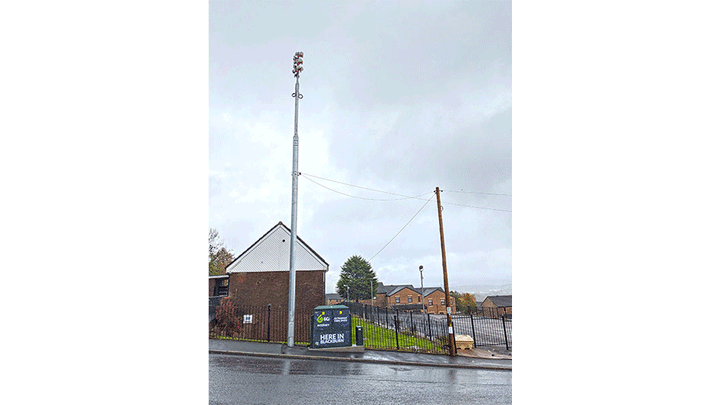 Telepoles Installed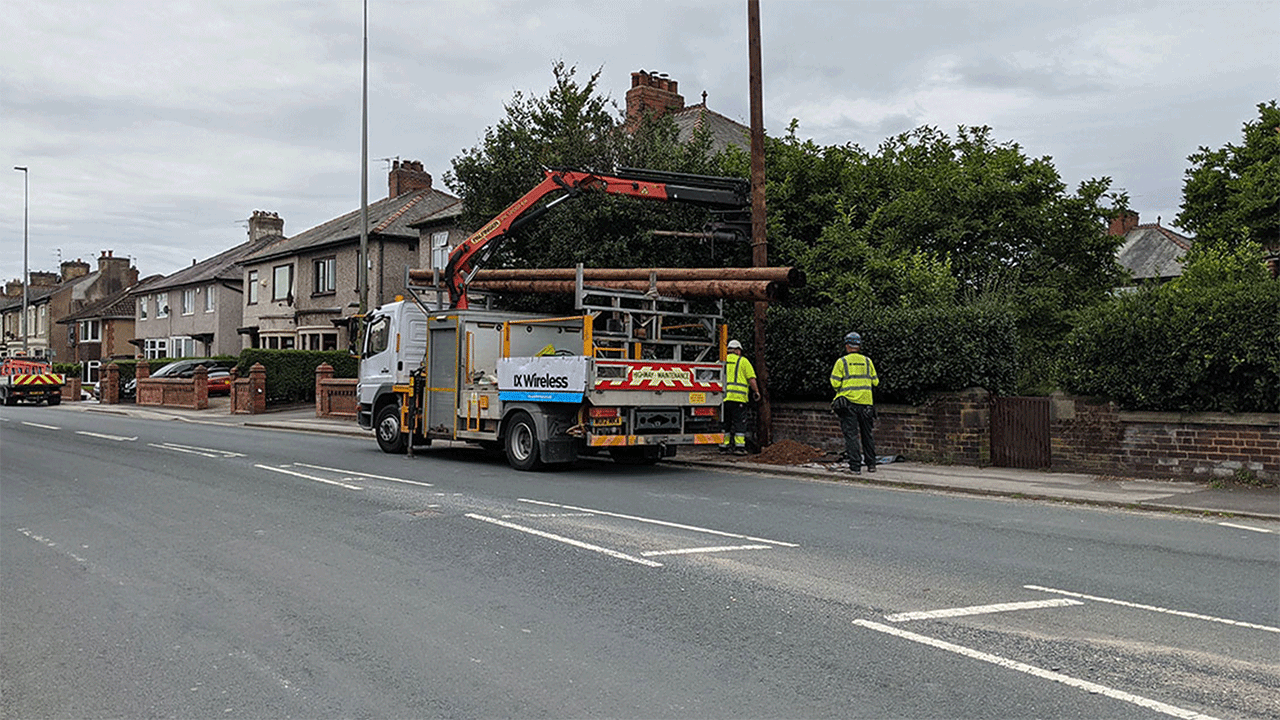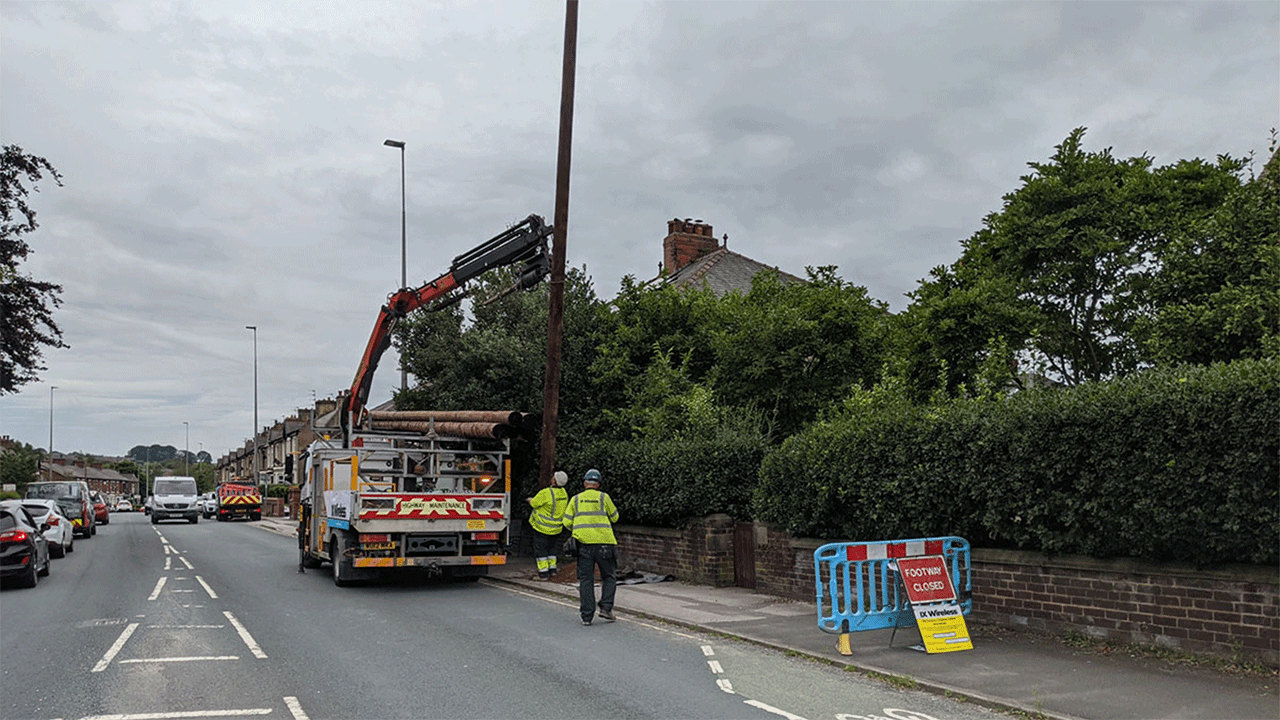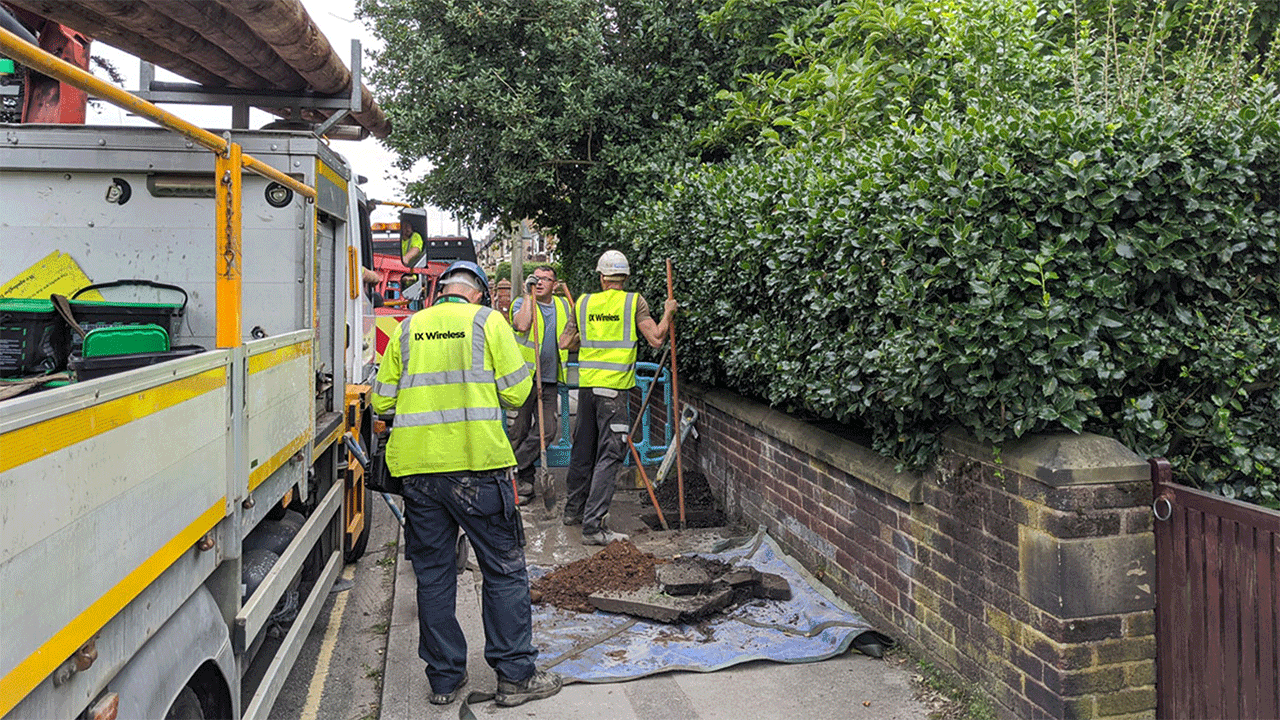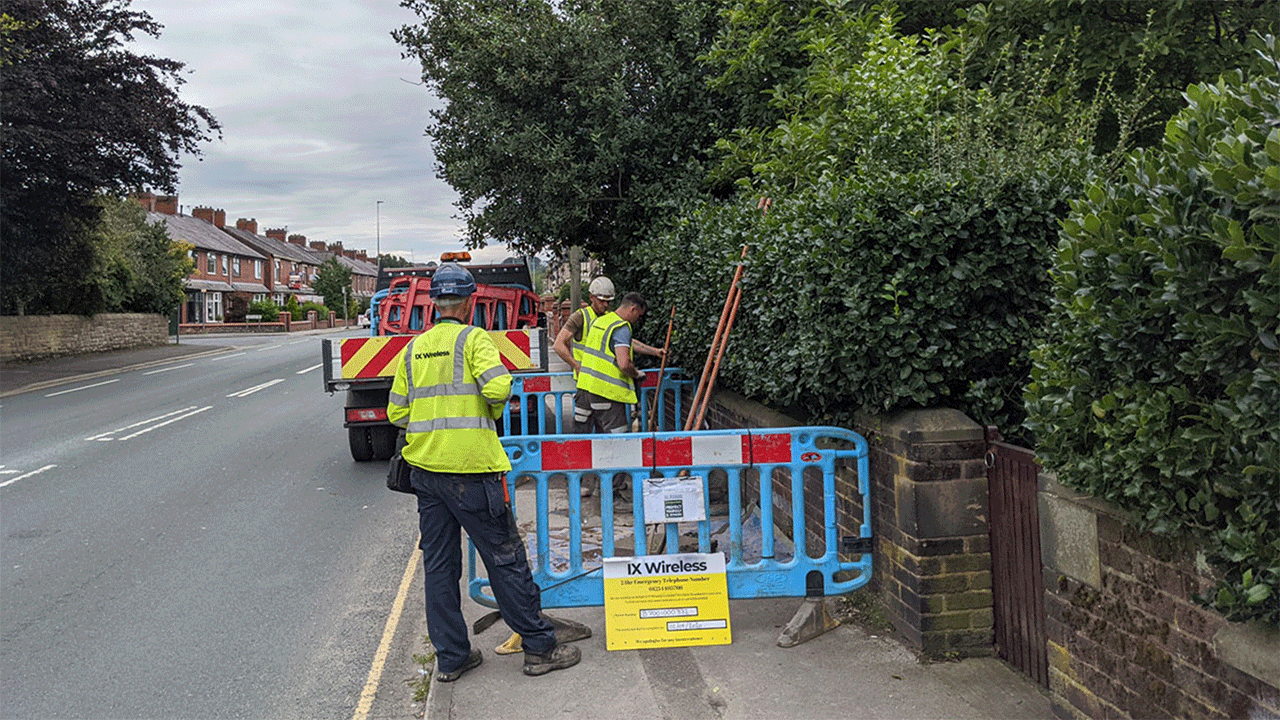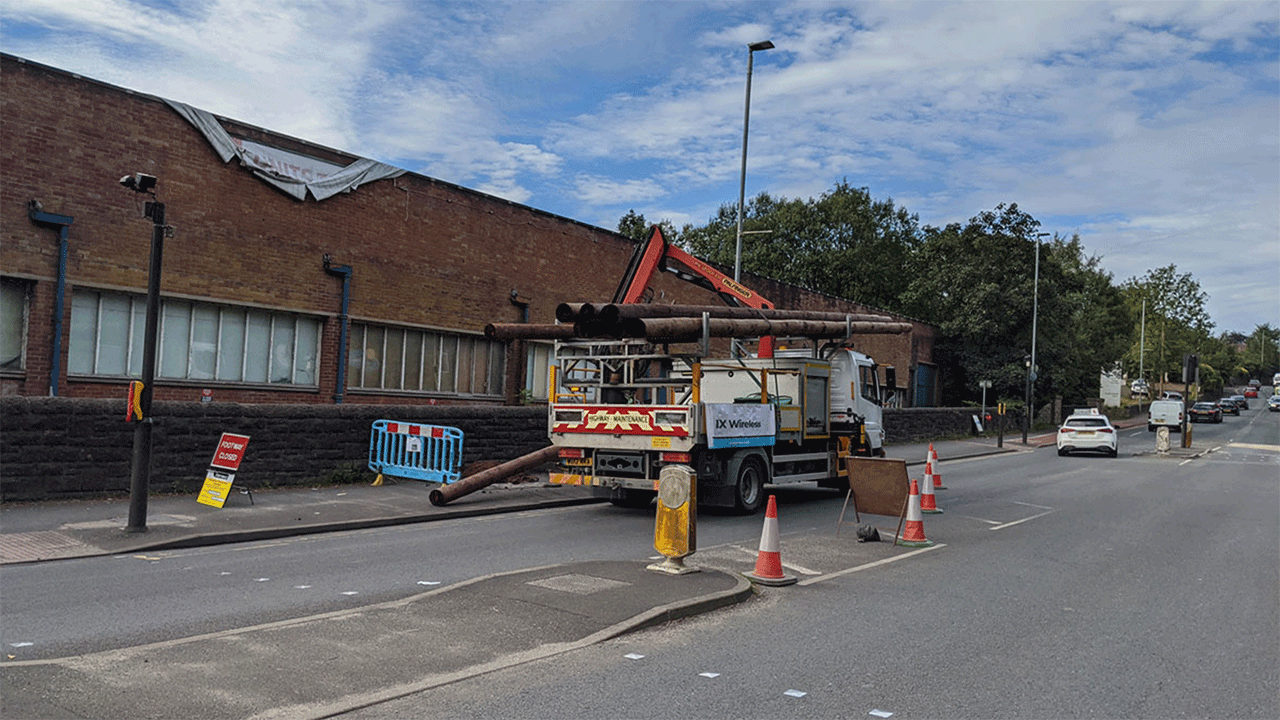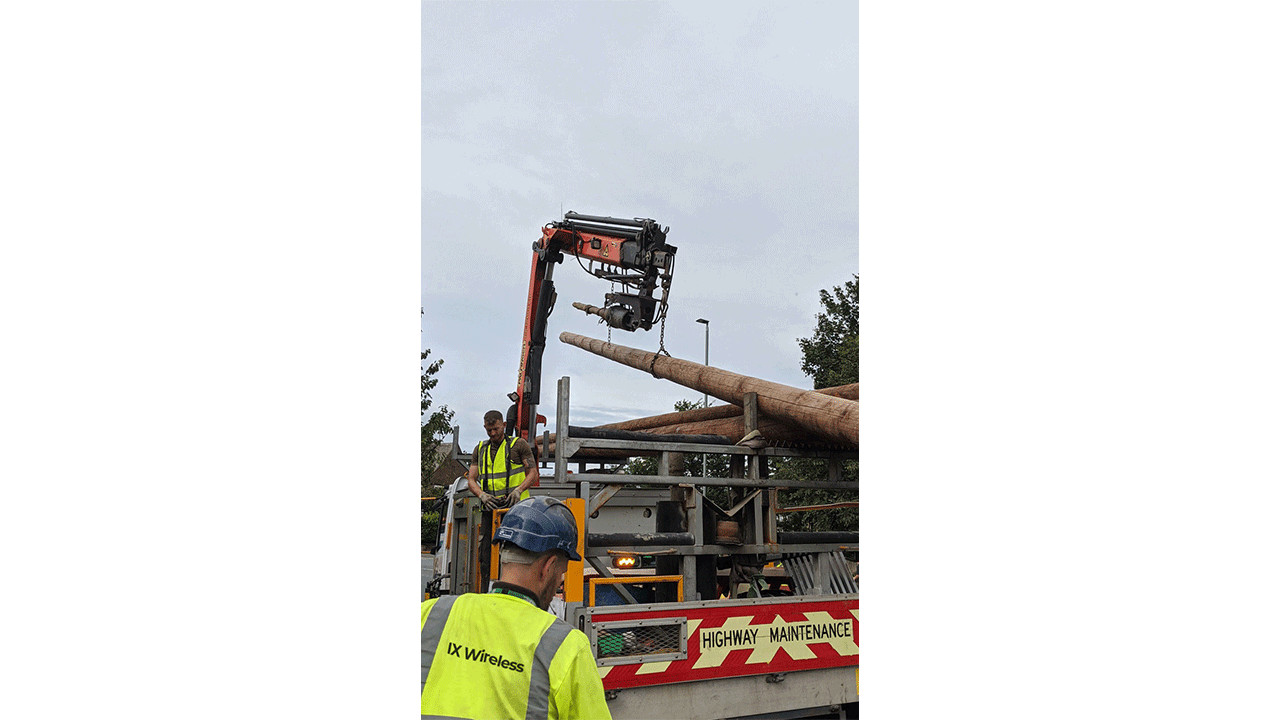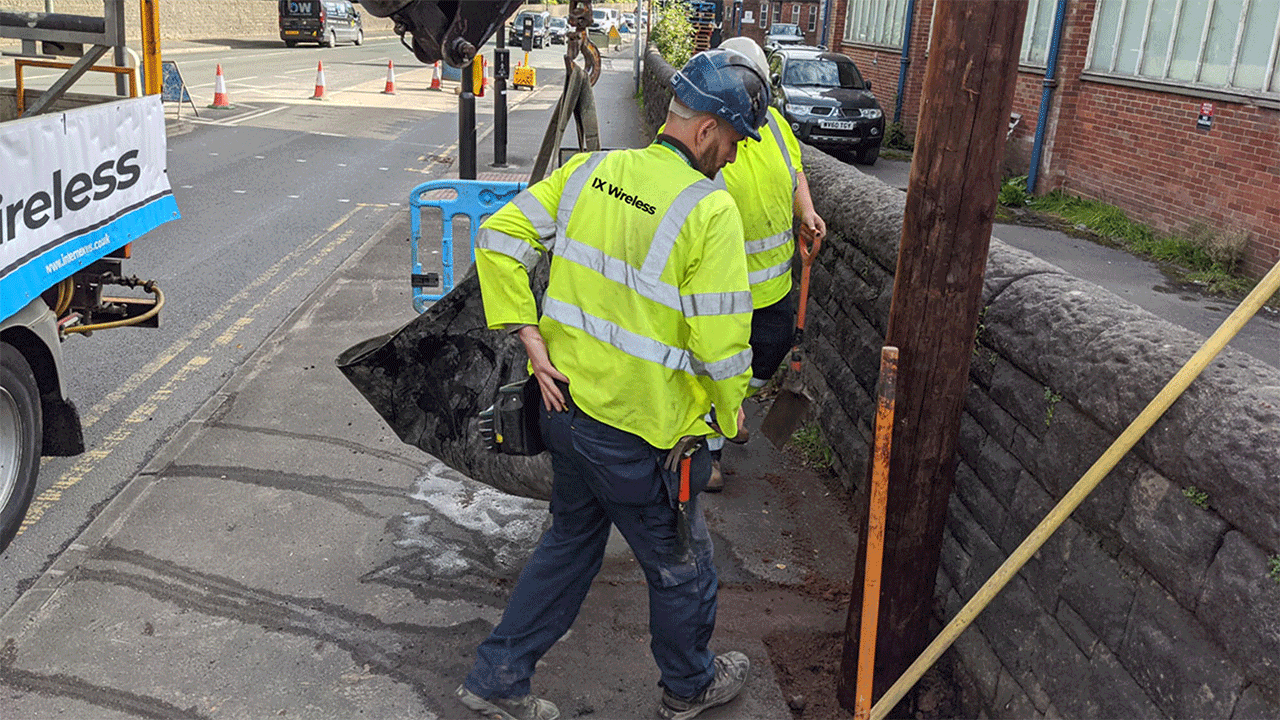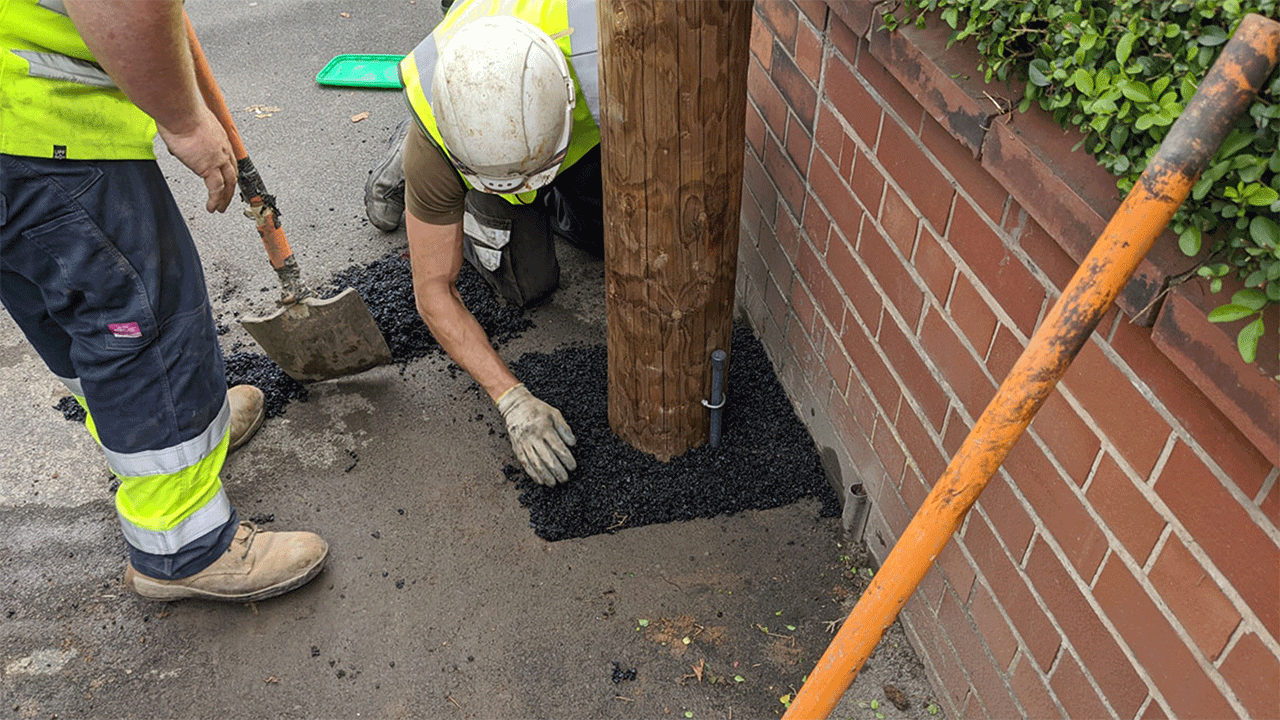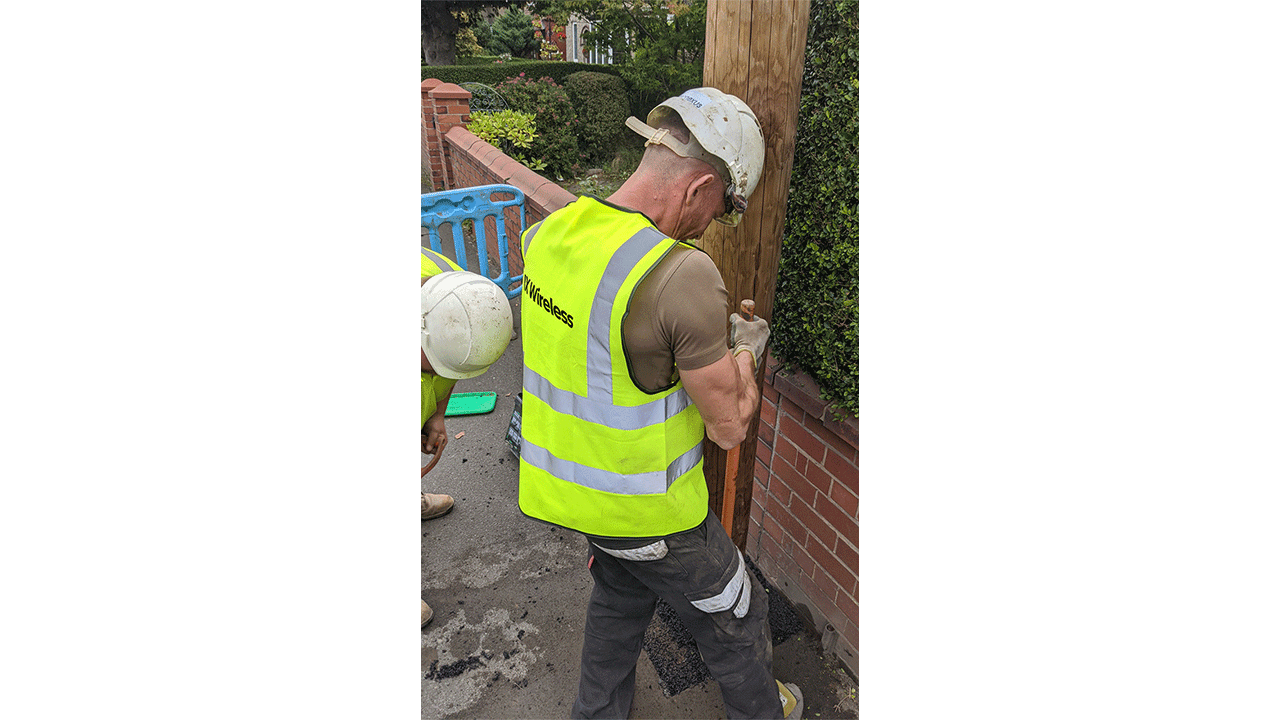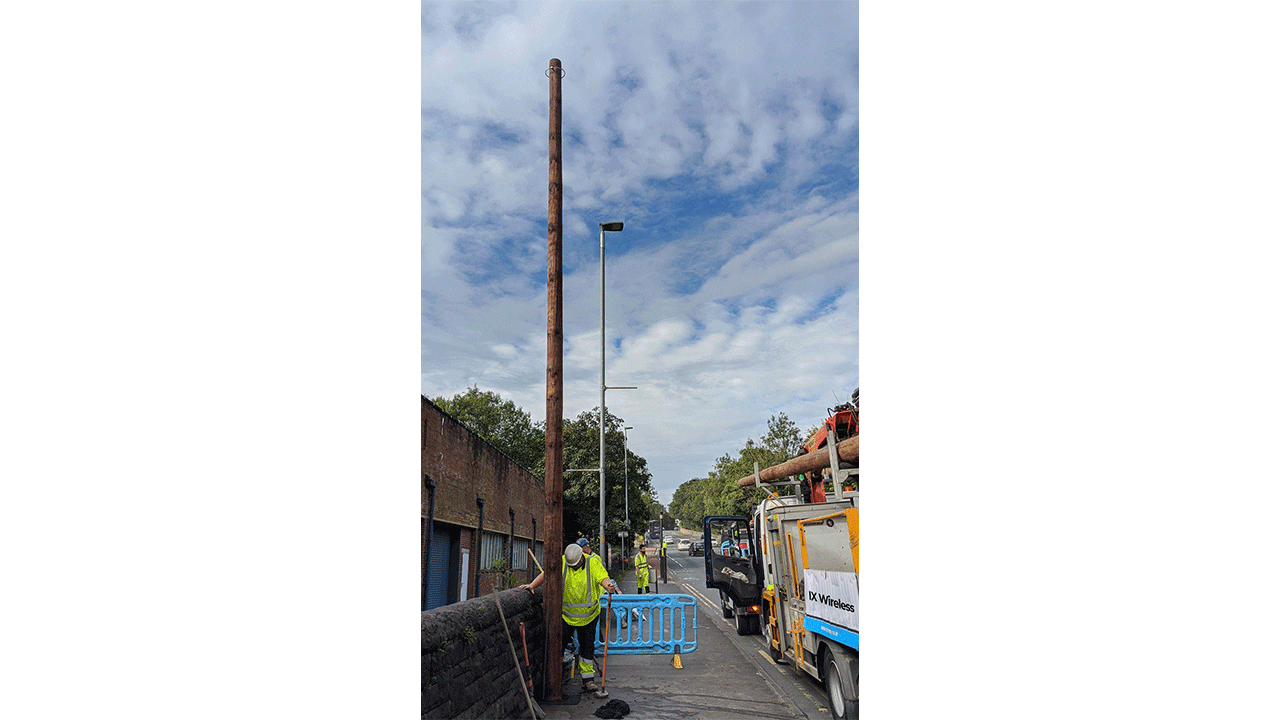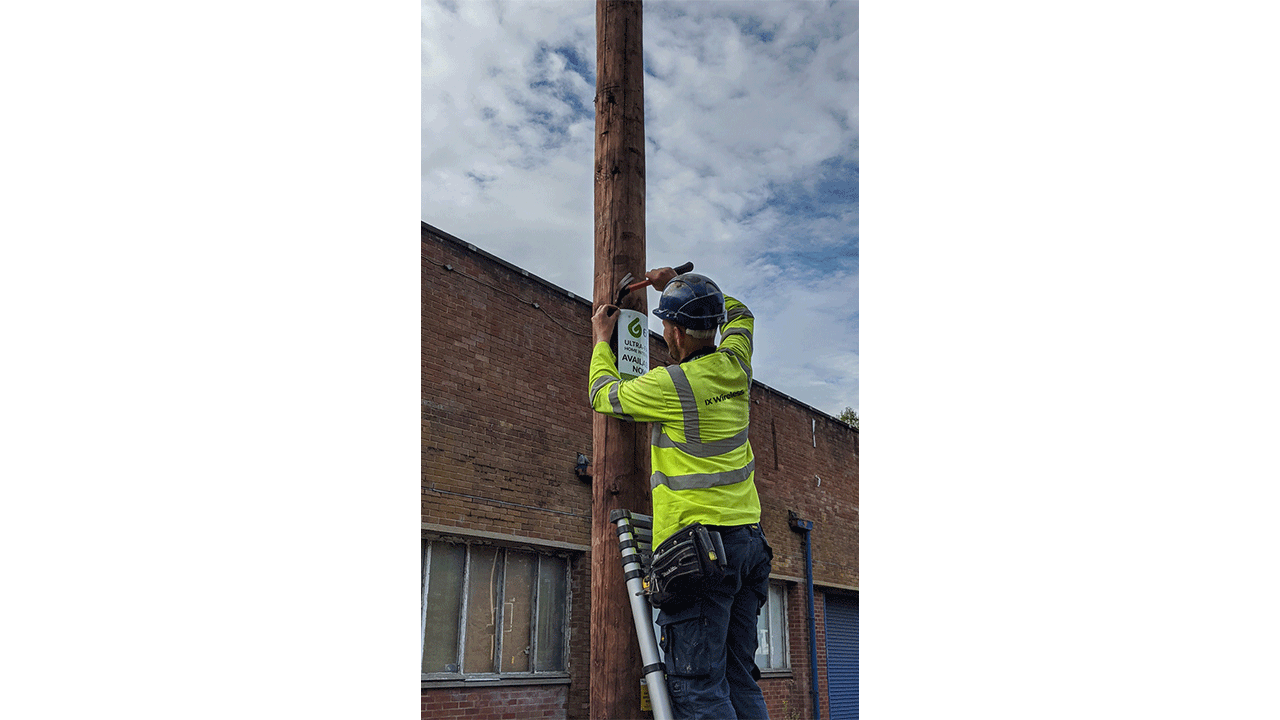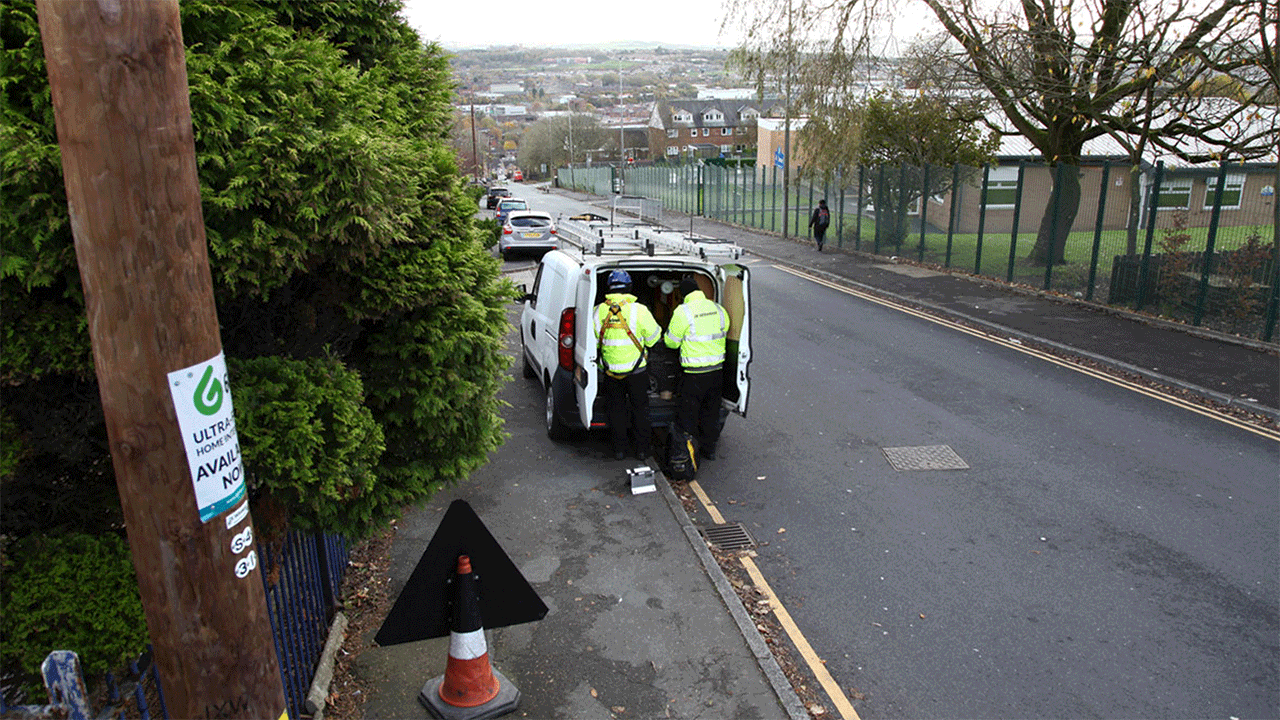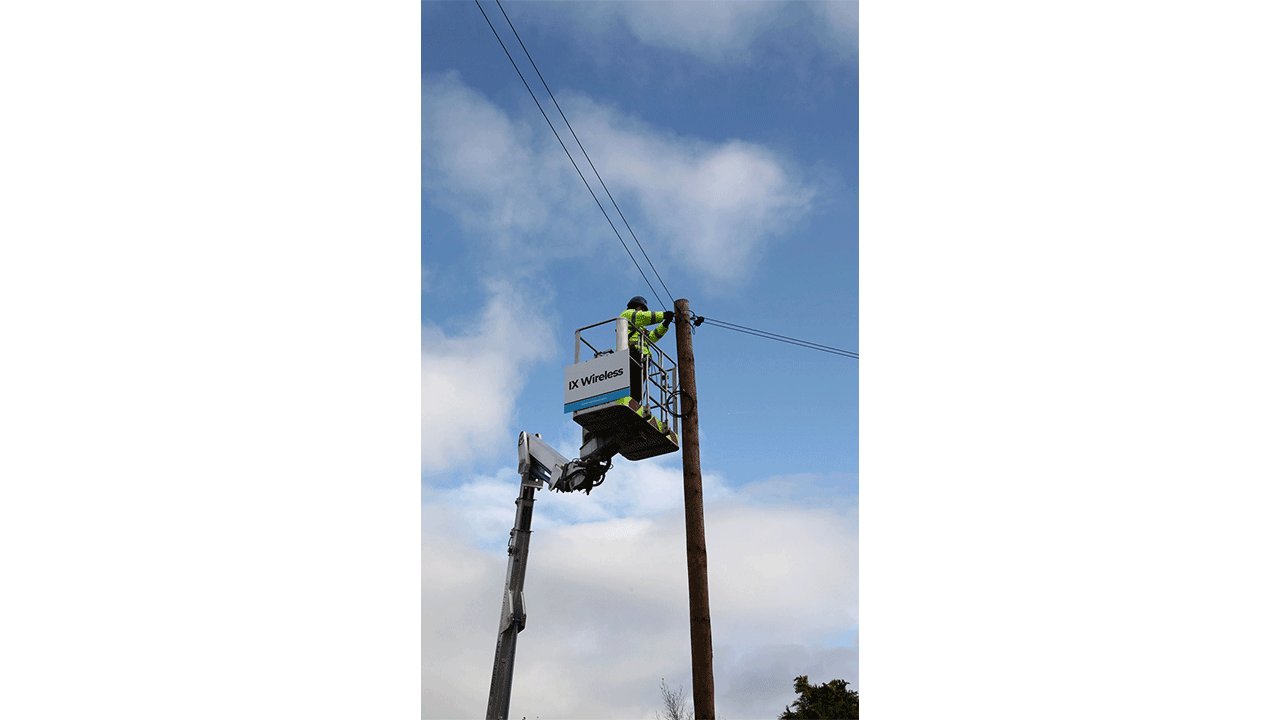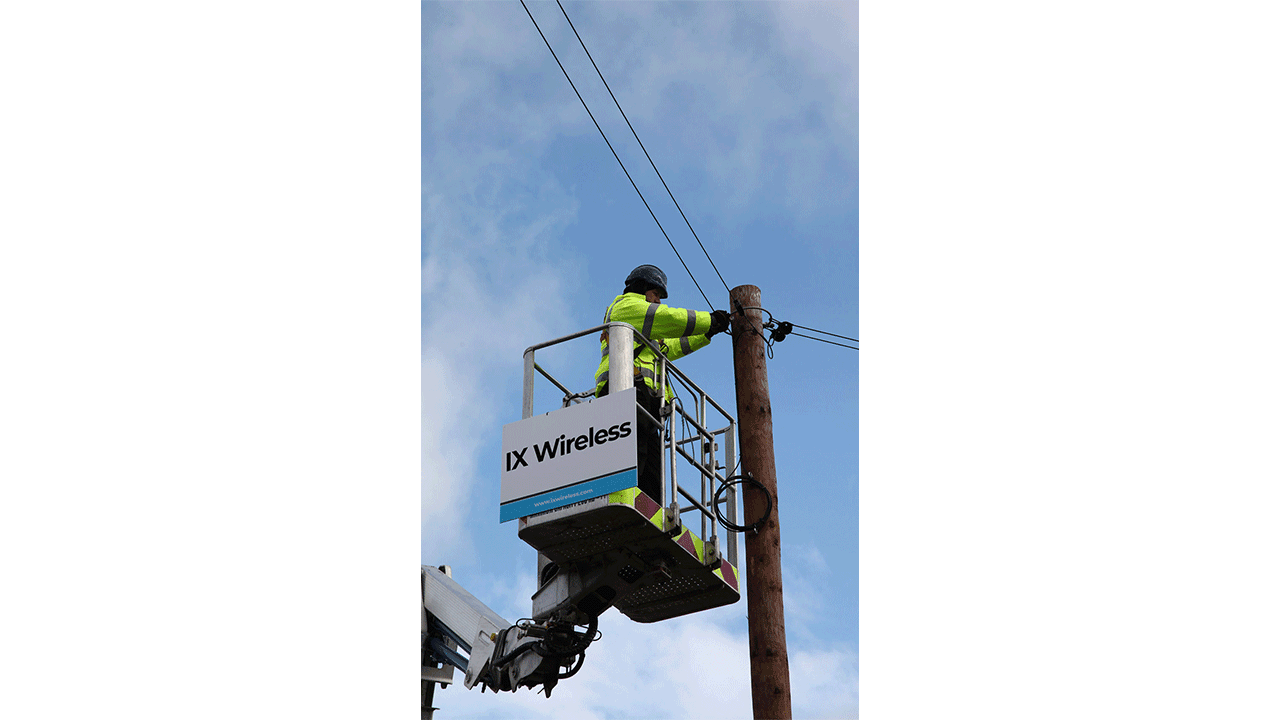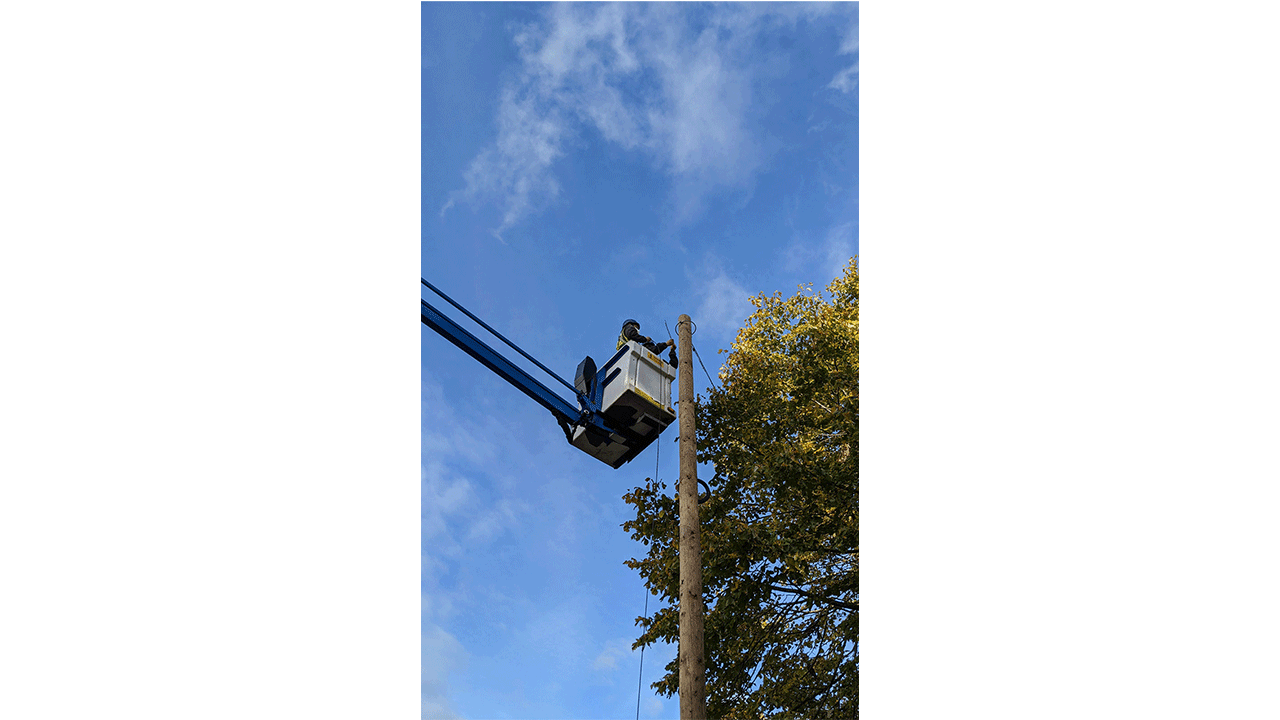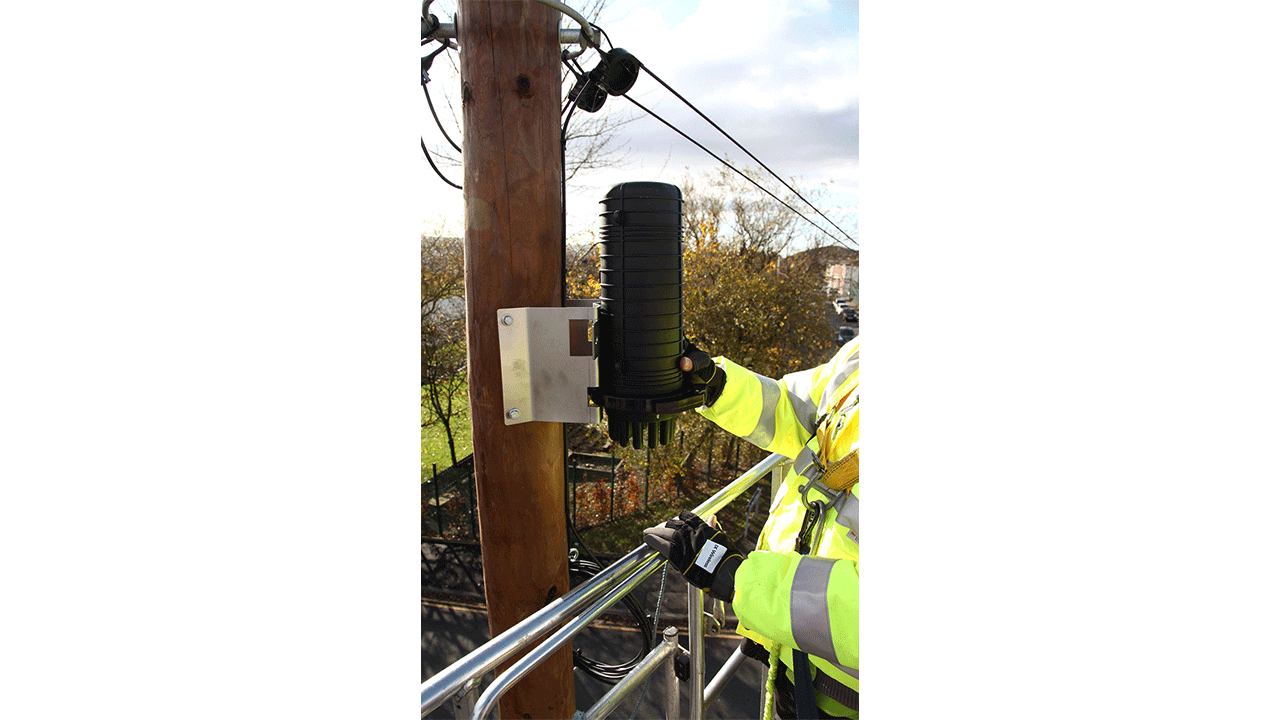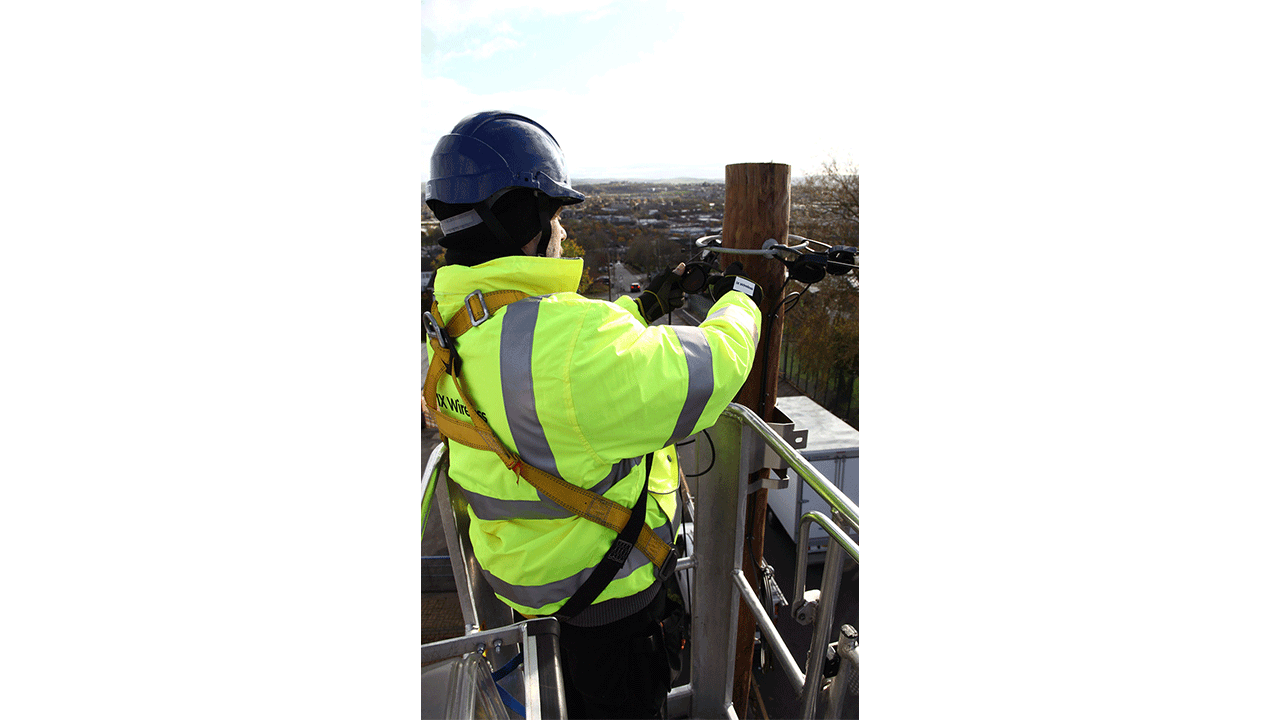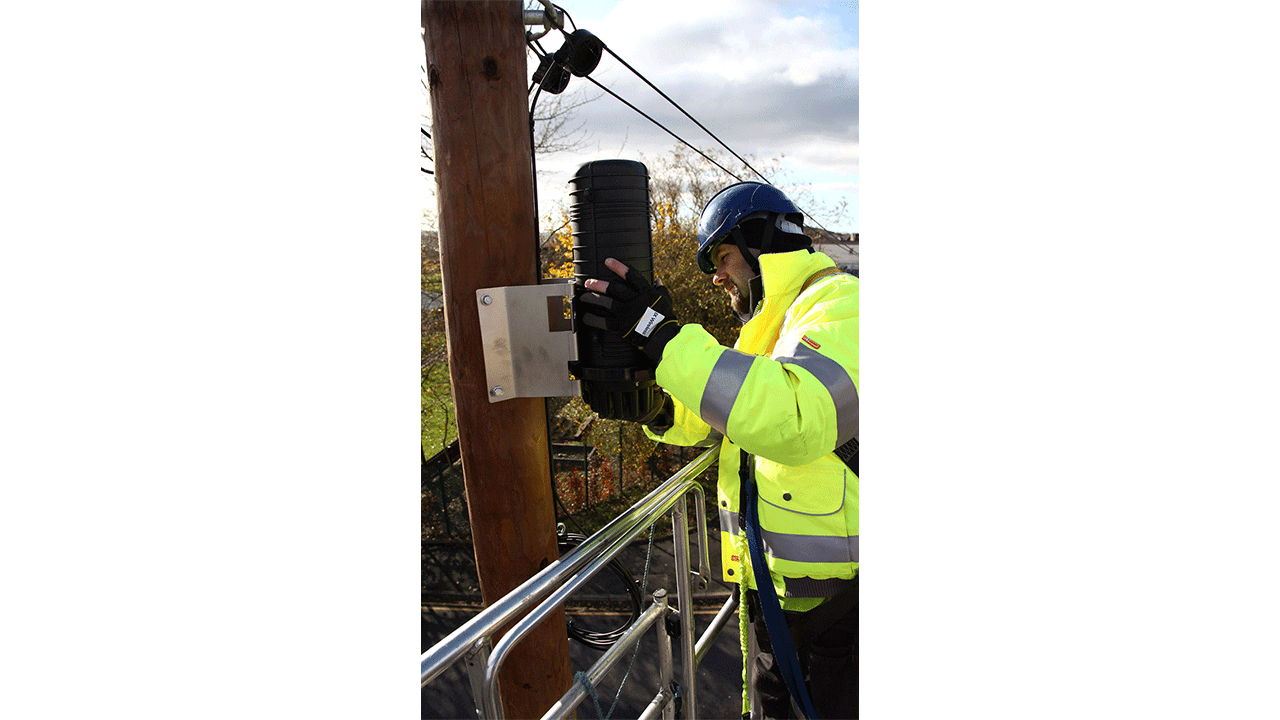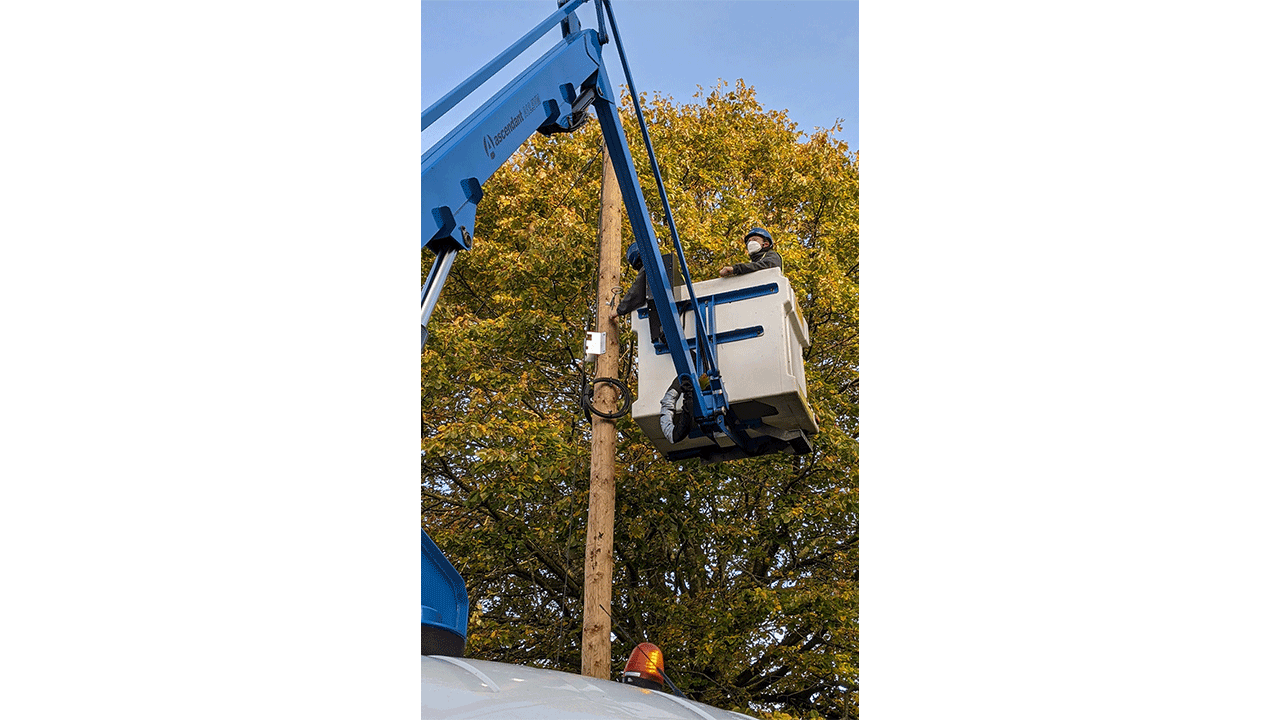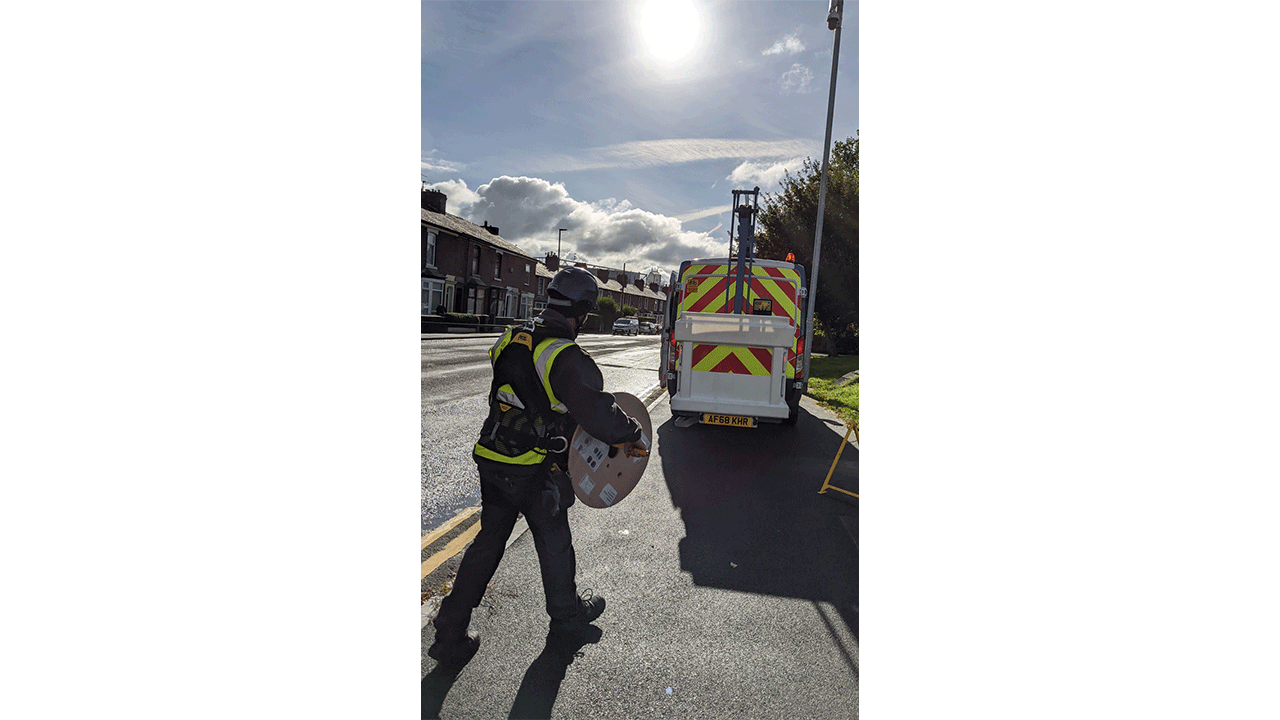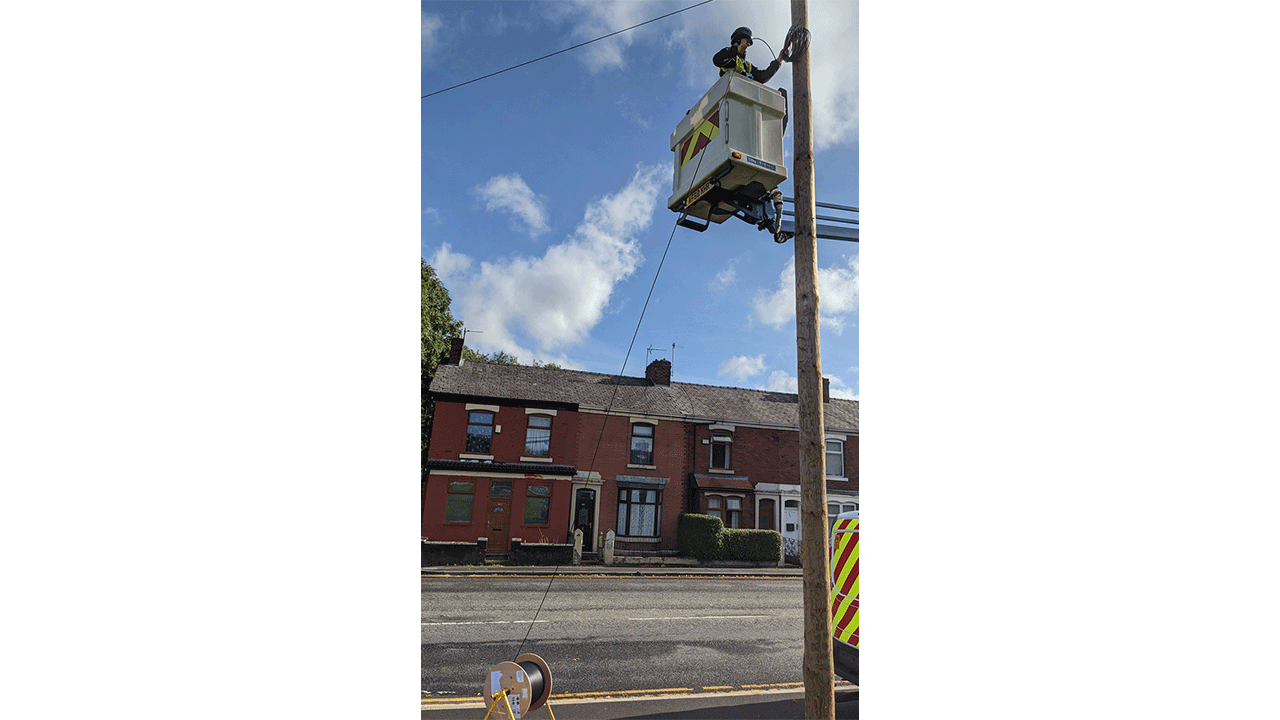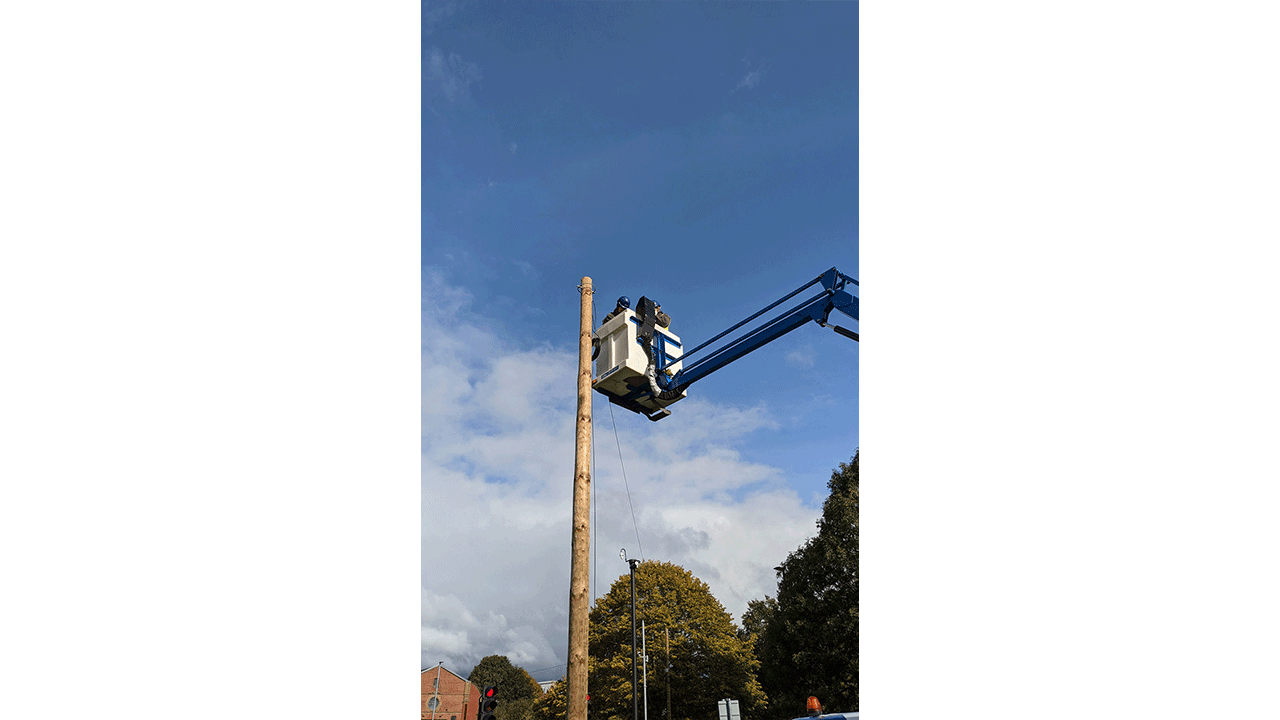 IX Wireless gigabit network launched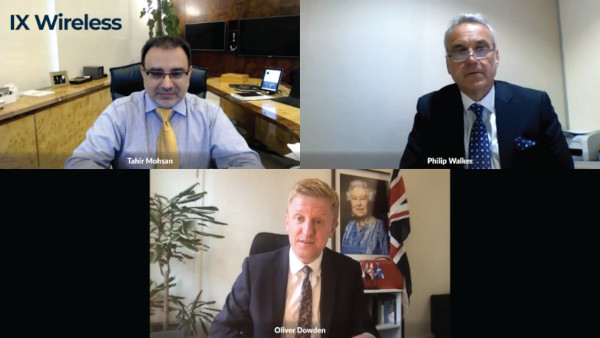 The gigabit broadband network across the Lancashire town of Blackburn has been officially launched.
Oliver Dowden CBE, Secretary of State for Digital, Culture, Media and Sport, spoke about the 'game changing' network being rolled out across the region in a virtual launch this week.
He was joined by founder of IX Wireless, Tahir Mohsan and Philip Walker CFO.
The company is managing the 6G Internet in towns in the North of England, providing gigabit internet at lower prices than providers such as Virgin and BT.
Mr Dowden said, "I am delighted to join you for the virtual opening of your Blackburn gigabit network, which is really going to provide some of the fastest broadband on the planet to tens of thousands of people across the North West and it is all part of this government's once in a lifetime upgrade to the digital infrastructure."
"I would like to really pay tribute to you and other alternative network providers in that mission, particularly in the North West. The Blackburn network has been built in only nine months and I know you have got very exciting ambitions to reach another 250,000 premises this year and to reach 4 million premises by 2025."
The minister was keen to stress how the network was helping charities and community groups in the area, "You are also giving back to communities you connect. So, 20 percent of your capacity is being given to social causes that connect places such as school children for free."
"It really does show how much we can achieve when we bring together the power of private investments and government programmes along with close collaboration with local government."
"Project Gigabit is the levelling up game changer." Northern towns and cities are getting gigabit first in a big boost for the region and it means people will be able to run a business from anywhere.
"They will be able to move to places that were previously in that box of 'left behind' but are now affordable and attractive places to move to and raise a family."
Mr Dowden said post lockdown the network would help businesses and residents across the region.
"The work you are doing is a central part of our recovery from coronavirus and our bid to build back better from the pandemic. Homegrown operators help provide thousands of jobs across the telecom sector and this once in a lifetime upgrade of the nation's network will mean we are more productive than ever boosting our economy when it needs it."
Executive member for regeneration in Blackburn with Darwen Council, Phil Riley said, "At the present time, we have got some of the fastest broadband in the country. That is the sign of the town looking up and to the future."
"We were the first borough to take up this opportunity and other local councils have followed suit."
"We have worked closely with the company to minimise any inconvenience throughout the process."
"The result is we have something which is a real asset for the residents and will eventually become a major asset for the businesses in the borough too."